Laser Tag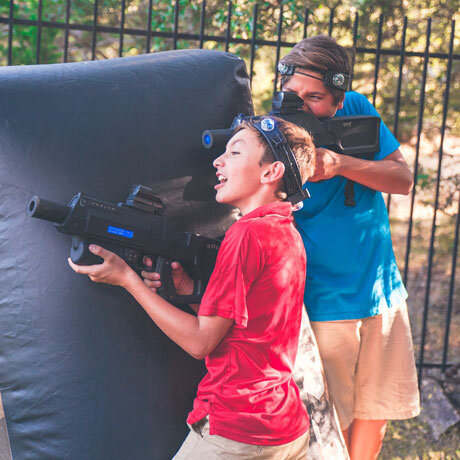 Description
There may be an additonal travel fee for this item.
The intense laser tag music begins! You grip your laser tagger tightly and it lights up... it begins to count down....1, 2, 3 & then…FALL OUT!
Laser Tag really is our most popular event, attracting kids & adults of all ages. The game can be setup indoors, outdoor, day or night. Best of all our game coaches can take care of all the details so you have less stress & more FREEDOM to enjoy your time.
Our "Laser Tag Pro" gear is the most awesome gear on the market! Inspired from the Halo Battle Rifle, it has a futuristic inspired design. The size and weight make it appeal to every age group. It has a robust set of features like vibrations feedback and exciting game modes.